Welcome!
Comcast has partnered with the University of California - San Francisco's Transgender Care Program to provide this resource available to all Comcast employees and their dependents currently enrolled in an IBC/IBX medical plan (Pay Now, Pay Later or EPO) through Comcast. You do not need to be in care at UCSF to use this resource. This resource is available to provide information, education, care navigation and support for our employees and their dependents.
Services include:
Handle member inquiries by internet portal/phone
Assist members in understanding plan coverages specific to transgender care, and direct to other Comcast resources as needed
Provide general information on gender affirming medical and surgical interventions, and facilitate referrals for psychosocial and other support as needed to people seeking gender transition
Assist the member in identifying other needs and facilitating referrals accordingly
Continuously maintain a current national referral database of clinics and providers offering a range of gender affirming services and procedures
Assist both members and their providers in obtaining and assembling the appropriate and necessary documents for accessing various procedures and care
Direct members to existing online patient education materials as appropriate
Provide periodic re-assessments of the needs and status of members on surgical wait lists
Make contact with members during the postoperative phase to assess for any additional needed services or information
To begin use of this resource, please click on the link below and fill out a quick, confidential form. A UCSF representative will call you, unless email is indicated as preferred, within 2-3 business days (holidays excluded). If you would prefer to place a call, or if you are having difficulties using our online portal, please dial 1-844-421-3455.
Please note - we are unable to provide medical advice through this program.  Patients seeking medical advice should schedule an appointment to be seen in clinic (out-of-state telemedicine visits are possible). 
Initiate your consultation by completing this online request.
You can search for in-network providers using this link, set the network to "Personal Choice PPO", and set the city of your choice (note the city is set by default to Philadelphia, you can change to any US city). Our team can also assist you in identifying qualified providers who accept your insurance and are in your preferred geographic area(s), as well as identifying appropriate mental health providers who can provide you with general support as well as conduct required pre-surgical assessments.
Additional general information about your benefits can be found by using the Castlight system (mycastlight.com/Comcast) or contacting Accolade at 1-888-560-0902.
Your insurance plan provides a travel benefit, which covers travel costs as described below if you choose to access care with a surgeon located out of town from where you live.
Need to travel more than 50 miles for a covered procedure? A travel benefit is available in certain instances for Comcast NBCUniversal employees and dependents receiving covered medical services. Members should contact Accolade at 1-888-560-0902 for more information and to see if their travel is covered.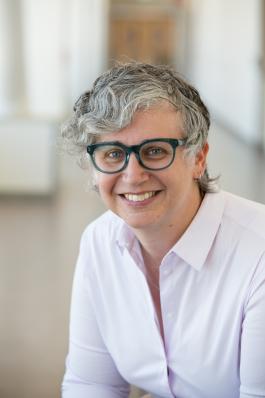 Learn more about 
Maddie Deutsch, MD, MPH: Director
Useful links:
Disclaimer:
Nothing accessed through this program constitutes professional medical advice. UCSF disclaims any representation or warranty, expressed or implied, concerning the accuracy or completeness of the information received through this program. In no event shall UCSF be liable for any special, indirect or consequential damages or damages of any kind whatsoever, resulting from or arising out of or in connection with the use of this program. The information provided through this program is of a general nature and cannot substitute for professional medical advice, diagnosis, or treatment. Always seek the advice of your physician or other qualified health provider with any questions you may have regarding a medical condition. Never disregard professional medical advice or delay in seeking it because of something you have received through the program.